What You Should Know When Pursuing a Master's in Art Education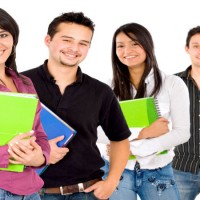 When you have a passion for the arts and want to share that with others, one of the best ways to do that is to become an educator. If you are wanting to take your career to another level by earning your master's degree, here are some things you should know.
Teaching in School
If you love the youth and want to help them grow in their artistic abilities, then a Master's in Art Education can allow you to do just that. You could choose from many different subjects, such as art history, art-making, art criticism and more. More than just a way for students to earn credits towards graduation, art can help them hone their imaginations as well as help them develop socially and emotionally.
Freedom of Creativity
Unlike many other subjects, as an art teacher, you have more freedom to be creative with your lesson plans as well as the curriculum. Whether you use traditional paintbrushes, watercolors or oils, you can meet educational standards while still allowing your students to be creative and learn.
Create Abroad
If you love to travel and want to enjoy your career on an international level, you can join a residency program that allows you to work with certain organizations. You may be working in a museum, a national park, a school and more. Residency opportunities could be in Antarctica, Sienna, Prague, et cetera and can be a great way for you to sharpen your artistic skills and experience different cultures, all while exploring the globe.
Having a master's in art education can open up many doors and create opportunities for you that you may not have ever imagined. Whether you decide to make a career of it in the states or take your talents abroad, the world is a canvas waiting for you to splash it with color.
For more information, visit School of the Art Institute of Chicago online.