Add to your Skills with an Interior Architecture Degree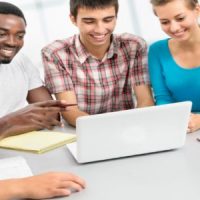 In the interior design sector, the work of most specialists is expanding beyond simply making a space look its best. Instead, most clients are now looking for you to add to the aesthetics of any structure by having an understanding of how your design decisions will impact the overall space in terms of the stability of the building and construction issues. The qualifications required for an interior architect make it easier for you to enjoy a career that takes in many different aspects of the interior design sector.
Interior Architecture can Extend your Career
After completing our interior architecture degree you will find your involvement in any construction or design project will be far greater with more decisions made by you. An interior architecture degree can make major changes to your career because you will have a more rounded view of the entire construction process as well as the aesthetics of the space being worked on. Interior design professionals tend to focus their work on the aesthetics of space with a focus on how your design will affect the structure you are working on.
Add to your Creativity
The creative process is something that you can enjoy when you are working towards your degree in interior architecture. When you leave our academic environment and make your way towards your professional career, you will have built your collaborative skills in our studio space to help you with your career. Contact the School of Art Institute of Chicago to learn more.