Things To Consider Before Public School Enrollment Saint Paul MN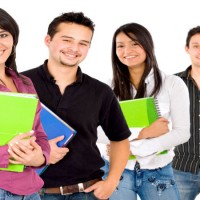 There are some advantages of enrolling a child in a public school. However, there are some do's and don'ts when enrolling your child into a public school.
Do's
You can learn a lot about a school on its website or through reviews elsewhere, but it is crucial to visit the school in person. A visit provides more interaction with admission and other staff.
Observe the condition of the surroundings when you go to the school. A great school should be clean and orderly. The bathroom facilities should be well-maintained and have an adequate supplies and essential sanitization facilities.
Review curriculums, support services and state test scores before public school enrollment in Saint Paul MN. A school is only suitable for your child if it has services that suit the needs of your child, especially if any special services are needed.
Remember to evaluate the scores and ratings against local schools. If available, analyze the success of the former students in college and professional fields.
Dont's
Child enrollment is essential, but there are things to avoid as part of the do's and don'ts when enrolling your child into a public school.
Part of the dont's is to avoid being flattered by the number of amenities or extracurriculars. Determine the value of the amenities because a good school should have facilities that serve a productive purpose that can help contribute to the goals of your child's educational needs. Extracurricular activities that are geared towards your child's interest will help keep them engaged and excited about their school.
The biggest don't is to not leave out the children in the process. Involve them in the school enrollment process. Let them tour the school, meet teachers and ask questions. There may even be school events they can attend to meet other students before enrolling for the next school year.
Call for More Details
Laura Jeffrey Academy is a St. Paul, MN, public middle school that offers free tuition. It has an inclusive learning environment that encourages students in grades 5-8 to explore their potential, discover brilliance and develop intellect. Call 651-414-6000 or visit them for inquiries or more information.