How Hiring a Motivational Speaker Can Help Your Business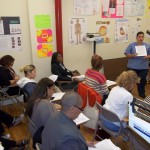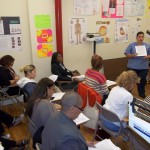 If you are the owner or principal of a business you are no stranger to disgruntled, apathetic, indifferent, and unmotivated employees. Study after study has shown that when employees feel this way they can often be profoundly ineffective and, unsurprisingly, your bottom line usually suffers as a result. Perhaps you've tried company-wide retreats or outings or free massages to help increase your employees' enthusiasm and interest in their jobs. Other possible incentives you may have attempted to employ are a little more obvious: More paid time off, bonuses, salary increases, and other perks. If in fact you have tried many of these tactics to lift your employees' morale as well as your own profits, but have found them to be largely unsuccessful, then you might consider hiring professional motivational speakers. After all, as everyone knows, a happy employee is a productive employee.
What is a Professional Motivational Speaker?
Basically, a professional motivational speaker is someone who is tasked with inspiring your employees in the hopes of increasing their productivity and, ultimately, realizing their true potential in whatever position they have with your company. This, in turn, will help to make your company more profitable and efficient. You will want to be certain, however, that the person you hire is a Certified Speaking Professional (CSP) recognized as such by the National Speakers Association. This nationwide professional organization of motivational speakers maintains strict criteria for its members, so you can be sure that if you hire a CSP their experience, training, and skills are of the highest standard.
What You Can Expect When You Hire Professional Motivational Speakers
When you hire a professional motivational speaker for an event, you can expect him or her to use their practical experiences and professional insights to help change the attitudes of the audience. He or she will help educate your employees on why doing a good job is in their own best interest. Because they have a captive audience, professional motivational speakers have been trained to take advantage of this. They might employ humor, stories, charts, and other audio-visual aids in this endeavor. Getting people to laugh – even a little – can go a long way toward helping them "think outside the box." Or showing them a graph or chart, for example, that somehow correlates their own well-being with the continued productivity of the company, can be a very effective incentive that can motivate your employees.