A Safe Place for Children at the Academy of St. Louis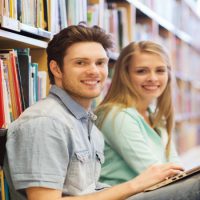 Special education children are often singled out at mainstream high schools for being different. Bullying and misunderstanding are facts of life for a child with a learning disability at a typical high school. Mainstream educators often fail to understand the needs of these students and how they can help them reach their potential.
You may be feeling frustrated as a parent. The Academy of St. Louis has helped many families improve the lives of their child by offering them a warm and supportive environment that helps them learn to their fullest potential.
High Functioning Special Education
When looking for special education schools in St. Louis County, you've likely come across limited options. The Academy of St. Louis is one-of-a-kind in this critical educational area. The Academy of St. Louis serves students on the Autism Spectrum, students with developmental delays, and speech/writing/language disorders. These learning disabilities make high school academically challenging and often create poor peer relationships.
The Academy of St. Louis has licensed special education teachers who understand your child's learning style. Kids who suffer from learning disabilities are no different than those who don't. They can learn from and overcome their challenges. At the Academy of St. Louis we provide an environment in which your child will flourish.
Giving Your Child a New Start
Many parents have said the Academy of St. Louis gave their child the opportunity to connect with other kids. With no other special education schools like it in St. Louis County, the Academy of St. Louis is proud to be able to provide this opportunity to young people in the area. Discover more about this safe haven and its educational tools by calling (636)-534-5099.