3 Tips for Choosing the Right School to Get a Master's Degree in Photography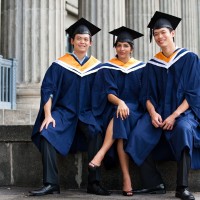 Choosing the right school to get a master's degree in photography can be tricky. There are many options to choose from, and it can feel overwhelming when you don't know where to start. This blog post will give you 3 tips that will help narrow your search so that you find the school of your dreams!
Research the Schools That Offer Photography Programs in Your Area and Choose One With a Good Reputation
A good reputation is important, as it will help you to know that the school has a history of providing quality education. You'll also want to make sure the admissions department can answer your questions about financial aid and other available resources at the school. Some schools offer generous scholarships for students who are eligible, which could be a factor in which school you'll attend.
Visit the School to See if It Is a Good Fit For You – Do They Have What You Need, Such As Equipment or Classes Offered
If you want to be a professional photographer, then you will need access to studios and equipment that the school can provide. Look at schools' websites for information on available programs of study and see if they have an introductory course or seminar in photography before committing yourself. You'll also want to look into what facilities are offered for students to use during their education.
Find Out About Tuition Costs and How Much Financial Aid Is Available At Each School
Tuition is one of the most expensive aspects of getting a master's degree. It's important to do your research and understand what each school offers in terms of financial aid, as well as how much it would cost on average for that school. Students can also look into loans or scholarships offered by the college if they are unable to afford tuition costs. If you're interested in pursuing a Master's degree in Photography view the programs offered by School of the Art Institute of Chicago at www.saic.edu.