3 Things to Consider When Getting an Arts Degree in Chicago, Illinois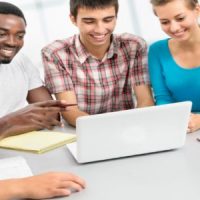 If you have a passion for art, an arts degree might be just what you need to open doors in the industry and turn your hobby into a career. Before you declare, however, here are a few things to consider about getting a degree in the arts.
1. Degree Type
There are many ways to study art in college. If you like to create your own art, you can major in disciplines like dance, theater, photography, or graphic design. However, you don't need to be an artist yourself to pursue an education in the arts.
If you're more of an observer or chronicler, art history could be a perfect field of study for you. Or, if you want a degree that can lead to things like museum work, consider an arts management degree.
2. School
You don't have to attend an "arts" university to get an education in the arts. However, an arts university does come with many benefits. Perhaps the most important distinction is that art schools provide a community of fellow artists from which you can learn.
Thus, studying arts at a school that specializes in them will likely expose you to more likeminded individuals and their ideas. Whereas, studying art at a school known for its business program may leave you wanting for peers with whom you can collaborate.
Additionally, the right names can look very impressive on your resume. By attending a prestigious art school, you'll be far more likely to capture the attention of hiring managers when you begin to look for work.
3. Future Employment
Lastly, think about what you're going to do with your degree once you graduate. A good school will set you up to succeed with things like internships, fellowships, career fairs, alumni groups, and other opportunities to connect and network with folks in the arts industry.
These are just a few tips for studying art at the collegiate level. For additional information on obtaining an arts degree, including an arts management degree, contact the School of the Art Institute of Chicago now.