3 Career Paths You Can Obtain With a Master's in Arts Management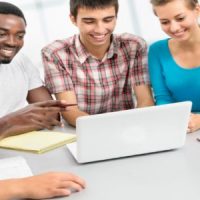 If you're looking for a worthwhile degree program, consider getting your Masters in Arts Management. There are many jobs available with this type of degree. If you would like to learn more, it's time to take a look at three jobs you'll qualify for with an arts management degree.
Art Curator
One of the most popular career choices for someone with an arts degree is an art curator. This position typically involves managing the entire art collection for a museum or similar type of foundation. This job typically requires organizing displays, writing reports, and negotiating terms for art loans. Working as an art curator is perfect for someone with interest in both art and business.
Artistic Director
If working in a museum isn't what you're looking for, there are plenty of other options in the arts management field. Another popular career choice for someone with an arts management degree is being an artistic director. An artistic director is usually in charge of hiring staff, creating programs, and setting schedules throughout the year.
Art Critic
Another great option for someone with an arts management degree is becoming an art critic. If you're great at interpreting various types of art, this can be a great career path. As a critic, it also helps to have decent writing skills.
In closing, arts degrees have lots to offer for those willing to obtain them. If you want to obtain your masters in arts management, see everything the School of the Art Institute of Chicago has to offer. To learn more about this educational facility, visit