Ways That You Can Always Make Sure That the Holocaust is Remembered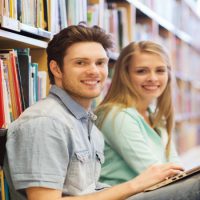 Now, more than ever, we must do all we can to ensure that the reality and horrors of the Holocaust are remembered. Holocaust remembrance is something that we can all do in our personal lives, and it is also something that is important for communities of all types. If you've been looking for ways to learn more about the Holocaust or want to share the practice of remembering with others, we've put together ways you can participate in remembering the Holocaust.
Survivor Testimonials
As we, unfortunately, lose more Holocaust survivors each day, one way to ensure that their stories are never forgotten is through survivor testimonials. Organizations like ZACHOR Holocaust Remembrance Foundation have curated an archive of video testimonials where survivors tell their individuals stories of loss and hope. These are a great educational tool for those who want to learn more about real, personal experiences of the Holocaust.
Become an Ambassador
If you want to play a proactive role in remembrance, you can become an ambassador for the cause. As an ambassador you can help the tradition of telling survivor's stories. There are many programs out there, including the A to Z (Ambassador to ZACHOR) program, that allow you to reach out to schools and other places to organize speaking and learning events.
Teaching the Holocaust
If you're an educational professional, you have the opportunity to teach young students about the Holocaust. Many organization offer curriculum and resources to teachers that they can use in the classroom.
To learn more about how you can ensure that the Holocaust is never forgotten, please visits the ZACHOR Holocaust Remembrance Foundation at https://www.zachorfoundation.org.