Do's and Don'ts of Holocaust Lessons for Middle Grades in Las Vegas, NV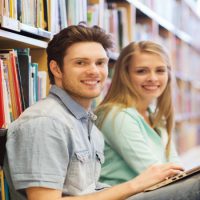 Although no student is too young for an introduction to the Holocaust, middle school is the perfect time to begin in-depth teaching. However, approaching this complex and sensitive topic can be difficult for many teachers. Here are some dos and don'ts for teaching the Holocaust to middle schoolers.
Do Utilize Personal Stories
True stories make history more real to young learners. Incorporate resources like books, videos and talks to help your students understand the atrocity of the Holocaust. Consider inviting a survivor to speak in person.
Don't Ignore Historical Context
The Holocaust didn't occur in a vacuum, and historical context is essential for understanding why it happened and how to prevent it from happening again.
Do Take Field Trips
Field trips to museums or memorials or attending a survivor's talk are effective resources for teaching the Holocaust to middle schoolers. Remember to talk with your students beforehand so that they know how to be respectful when visiting somber locations.
Don't Discourage Questions
Although students may ask questions that make you uncomfortable, it's important not to discourage questioning and learning. Try your best to answer, but don't be afraid to admit that you don't know and come back to it later.
Are you looking for free resources and interactive learning tools to help teach your students about the Holocaust? ZACHOR Holocaust Curriculum brings history to life through the first-hand experiences of Holocaust survivor Ben Lesser. Visit https://zachorlearn.org to learn more.