Don't Start Data Analytics Training Without This Information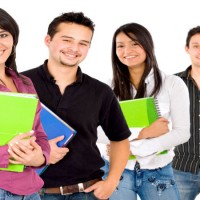 Taking training, particularly in an in-demand specialized area such as data analytics and big data, is always a positive step for a new graduate or for a current professional.
As with all types of training in New York City or elsewhere in the country, making sure you are completing your data analytics training from a top program is critical. There is little value in taking a training that only provides the basics or that isn't recognized by the companies you wish to work for.
This leaves the student with an important task. This task is to find out as much as possible about the training program they are considering, and to compare it with others to determine which is the highest value and will be effective in helping them in their career.
The Curriculum
When choosing between data analytics training programs, having information on the actual curriculum, or what you can expect from the training, will be important. The best training will have an inclusive program offering that provides students with training and experience in both traditional types of analytics as well as cutting edge technologies and options.
Look for a curriculum that is developed not just in isolation but in consultation with industry leaders. This will ensure that the program is well-recognized by hiring managers and recruiters, which will enhance your chances of becoming a candidate for an interview when you submit an application.
The Faculty
Along with the curriculum, it is essential that the faculty have experience in the real world in the field of data analytics, business, and leadership. In addition, they should also be experienced as trainers and teachers, and have a proven reputation for providing students with the support, encouragement, and knowledge they need to not only graduate but succeed.
The Reputation of the Program
The reputation of any data analytics training facility or program will be a reflection of the curriculum and the faculty, but it will also be based on the alumni and their ability to be successful in the business world.
A hiring manager will remember a new hire who is able to come into the job and start work with very little support, increasing the reputation of the training program. Likewise, they will remember a new hire who struggled or that simply was not equipped to do the job, despite having a certificate in data analytics.
At rSQUAREedge, we have an industry-leading curriculum, top faculty, and a great reputation in providing top quality data analytics professionals for New York businesses and those across the country.